We take great pride in ourselves when it comes to our servers. All our servers are custom built by us, for us. We only use the highest quality hardware available and if any server gets overloaded it is upgraded immediately. We also house our servers in the most secure data center environment which can be seen below.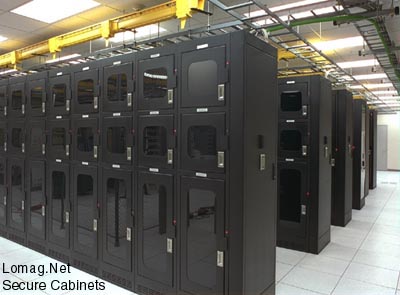 The above image is the secure location of our servers.
Each cabinet is monitored 24 hours/day, 7 days/week by NOC professionals.